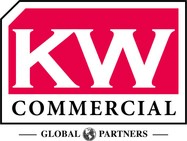 CONTACT:
Northampton:
KW Commercial
2901 Emrick Blvd.
Suite 100
Bethlehem, PA 18020
Office: (484) 893-1200

Phone: (610) 731-5724
Agent Website
JIM ISBELL, NAR
Associate
Jim Isbell has over 20 years of experience in the financial services industry. He is a licensed real estate broker and securities consultant. During his time in the financial field, Isbell worked with advisors to help them grow and serve their client base. His vast knowledge of that industry and strong relationship skills are an asset to growing and managing clients. He has rebuilt six new territories in his career raising over 1.4 billion dollars in sales. All of his territories achieved top 5 ranking during his tenure.

Isbell has since moved on from the financial sector to start his own consulting firm sharing his knowledge, a network of business professionals, and best practices with companies ranging from 1 million to 100 million in annual revenue. He also assists companies and developers in capital and debt raises for commercial real estate, venture capital, acquisitions, and dispositions.

Isbell is a Boston native where he went to high school and the University of Massachusetts. He is married to Gail, celebrating 21 years, and has three children Jack, Anna, and Ryan. He also enjoys any type of fishing and sporting clays.