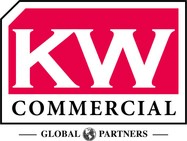 CONTACT:
KW Commercial:
980 Harvest Dr
Suite 200
Blue Bell, PA 19422
Office: (215) 664-1091

Phone: (215) 519-2290
Jim Wrigley, Commercial Leadership Council
President & Owner of KPG Commercial Management
Jim Wrigley started his career in commercial real estate in 1997, and during that time has been involved with every aspect of the commercial real estate "life cycle". He and his prior firms have managed a private portfolio of $250 million in commercial assets, getting involved with every aspect of management, leasing, financing, sales, and development.

As President and Owner of KPG Commercial Management, Wrigley is guiding his firm as a leading management and brokerage company in the Greater Philadelphia market. With a home office in Montgomery County, KPG Commercial Management is equipped to handle assets in the Philadelphia suburbs. They also have a great track record managing properties in New Jersey and Northern Delaware. Having the perspective of an owner, Wrigley is constantly focused on adding and protecting values. As a firm, KPG Commercial Management brings an asset-management heavy focus to its transactional and management assignments.

Wrigley lives in Montgomery County, PA with his wife, Chrissy, their two sons, Logan & Matt, and their Golden Labrador Retriever Riley.