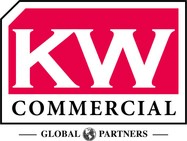 CONTACT:
Blue Bell:
KW Commercial
910 Harvest Dr
Suite 100
Blue Bell, PA 19422
Office: (215) 646-2900

Phone: (215) 628-2021
Virginia Scarano
Associate
Virginia Scarano joined the KW Commercial Global Partners team in May of 2020 and is excited to be a part of a team who's reputation and professionalism shine in the commercial real estate community.

Scarano specializes in major commercial real estate transactions from land development and new construction to office, medical office, retail, industrial warehouse/flex, and multi-family buildings. She has 11 years of experience within retail real estate, developing her expertise in property and business valuations. Scarano has mastered the role of dual agent for her clients resulting in high sales value and client satisfaction.

Prior to joining KW Commercial Global Partners, Scarano served as vice president of real estate I tern all Operations for One Beacon Insurance Company, a subsidiary of Warren Buffet's White Mountains Insurance operations. Scarano also served as management consultant for the Real Estate Advisory Unit of Ernst & Young.