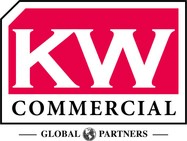 CONTACT:
KW Commercial:
980 Harvest Dr
Suite 200
Blue Bell, PA 19422
Office: (215) 664-1091

Phone: (732) 874-1461
Mark Fauci joined KW Commercial on July 8th, 2019. He was attracted to KW Commercial for its entrepreneurial culture and his respect for the Commercial Regional Director, David Specht, as well as the talented and versatile KW Commercial associates.

Fauci was the Chief Operating Officer with Real Property Development Corporation for 22 years. There, he oversaw acquisitions and development of unimproved real property. During his tenure, Fauci was the first developer to navigate through the then-experimental Transfer Development Rights Program, resulting in the approval of a 126-unit subdivision in Chesterfield, New Jersey. In 2004, New Jersey Department of Environmental Protection Commissioner Shinn recognized Fauci with a Smart Growth Plaque during a ceremony in Chesterfield, Burlington County.

In 2011 Fauci continued his career independently as a real estate agent, consultant, and developer. He specialized in the identification of development opportunities on unimproved property and property in need of redevelopment. Fauci's knowledge of good planning practices allows him to identify properties that can achieve variances or receive favorable zone change.