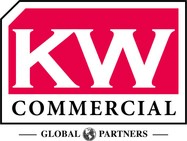 CONTACT:
Pocono (Stroudsburg):
KW Commercial
404 Park ave
Stroudsburg, PA 18360
Office: (570) 421-2890

Phone: (570) 401-2257
Jacquelyn Leonard is born and raised in Northeastern Pennsylvania, and has an enthusiasm for the positive economic change in the area. In 2016, Jacquelyn's first full year with KW Commercial, she sold over $2,200,000 in real estate and finished in the top 10 realtors in the county. Jacquelyn adds a different dimension to commercial real estate than the average realtor. She has served as a School Board Director in Pocono Mountain School District since 2011 and in 2014 ran for the PA House of Representatives, gaining tremendous insights into the dynamics of Monroe County. Jacquelyn possesses knowledge and understanding of how to navigate through the challenges of land development, zoning and building & code regulations. Jacquelyn also has over 14 years of personal real estate experience as an investor. She is very involved in the community and serves on the supervisory board of NEPA Community Credit Union, Joint Operating & Occupational Advisory Committees for Monroe County Career & Technical School. Jacquelyn is also part of Read Across America, Big Brothers Big Sisters, Rotary and Make A Wish Foundations.