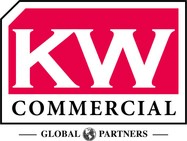 ABOUT KW COMMERCIAL
KW Commercial is a full-service, regional commercial real estate company licensed and doing business in the Mid-Atlantic region. Over 60 talented agents comprise our team that serves clients large and small throughout Pennsylvania, New Jersey, Delaware, Maryland, and New York.
Backed by the largest real estate company in the world, our team of KW Commercial professionals can deliver the results you demand.
Our agents specialize in each sector of commercial real estate. So, whether you're looking for investment, retail, office, hospitality or industrial, we will partner you with a knowledgeable team member who knows all the ins and outs of that particular sector.
Our trusted advisors will guide you in expanding or simplifying your investment portfolio. We will walk you through available options, including 1031 Exchanges, real estate securities, and syndication; all the while providing full financial analysis to guarantee the most informed decisions.
In today's fast-paced world it is not enough to simply say "I want to invest in real estate." There are countless options and opportunities in the world of investing.
You need a broker who presents you with the best opportunities that you can afford and matches your investment requirements.
Our team at KW Commercial will meet and exceed your expectations. From small multi-unit investments to NNN real estate properties, to mobile home parks, to industrial buildings—we cover the spectrum of real estate investing!
Interested in joining our team? Contact us today!
SEARCH COMMERCIAL
REAL ESTATE